CONTACT
Leave your name and I will call you!
Actor & Model from Los Angeles & Amsterdam
Jakob is a wonderful photographer. He knows how to make you relax in front of the camera to create the most beautiful pictures. We did the 'standard' headshots first and then we got creative and did all kinds of interesting images. Very creative and skillful photographer!
Brandphotography & Advertising
Jakob is great! He immediately made everyone feel very comfortable and relaxed on set. From start to finish, nothing was too much of an ask for him. He was very organised and open to any requests we had. His photographs were absolutely beautiful. His post production talents are incredible. Jakob is very professional and a…
Brandphotography & Advertising
We recently completed a big campaign with Voges Photography. Jakob is a dream to work with. The energy and enthusiasm that he exudes makes for a great atmosphere. His passion for photography and his subjects are clear for all to see in his work. He has a very collaborative approach to working with clients and…
Businesswoman & Singer (LAX VOX)
Jakob Voges is always friendly and in a good mood and very flexible. He adapts to the customer's wishes and brings his own fantastic ideas. The result is extraordinary and captivates through something special.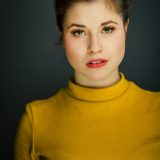 She played in VIVID GRAND SHOW BERLIN: Awesome headshot session, competent consulting & very pleasant! It was a lot of fun for me. The results are very spectacular!
Jakob was extraordinary with his ability to engage me and produce the most amazing, professional and diverse collection of headshots and photographs for my portfolio. Jakob understands the actor and the industry so is able to give you exactly what you need for your acting headshots. Very upfront about pricing, so there are no hidden…
Neuromed Berlin, Oliver Wengert
Photos for public work and Webpage. Conclusion: best planning, very pleasant photoshooting, wonderful pictures! Highly recommendable!
Jakob is without a doubt the most responsive, fast and friendly person to do business with. He helped me improving my brand and business by supporting and boosting my website. Highly recommended!
The photo-shoot with Jakob Voges was a great experience. He took a lot of time for my wishes and had numerous creative ideas to put them into action even better. He always gave me the feeling of security during the photo-shoot, so I could drop myself without any problems. – of course, this was also…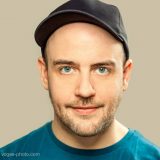 Jakob Voges has been my first contact person for many years when I need a professional photographer or web designer for my projects.He manages to realize my visions in 1:1 and has very fair prices. Friendly, fast and competent – what more could you ask for?
Jakob is very professional on what he does. He made my headshot and it has been really useful for my acting career. I'll recommend Jakob to everyone who is looking for good pictures and quality.
My experience with Jakob greatly exceeded all expectations. He was extremely professional and a lot of fun to work with. I do not like taking photographs, and he made the photo session really comfortable and easy. I was very pleased with the results and felt that his fees were very reasonable. I highly recommend his…
Had a great time working with Jakob, it was my first time working on a professional photoshoot, and I am happy with the end result, I would highly recommend Voges Photography.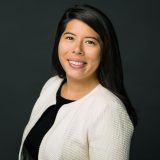 Jakob is a great photographer. He's quick to respond, and makes you feel comfortable in the studio. Very professional and the photos he made are certainly worth the money. I've never had a photo that looked so good before! If you are searching for a photographer to take nice photos (professional and casual!), I highly…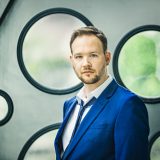 Super professional! Nice, funny, relaxed and has an eye for people! Always again!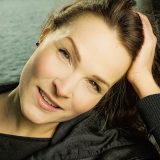 A very professional, empathetic, creative and open minded photographer!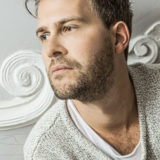 Relaxing and inspiring Photoshooting. Jakob took time für my wishes, created superb ideas and worked with passion. On Set he created a good atmosphere, so I could relax. The pictures fit my needs as actor, to show various styles, authenticity and moods. Highly recommendable!
I had a great experience with Jakob designing my website!! He realized everything I asked and the result is awesome!! Plus, he is always available to answer questions or to help.
Jakob was able to make me look natural, good and my real self! We had a lot of fun to try different things and we were happily surprised by the results! He is glowing for ideas and you really feel empathy and relaxation while the Photoshooting. We will definitely repeat this one day again!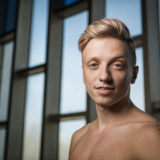 Jakob is an outstanding artistic photographer. He shows a lot of passion for his trade and has the skills to make truly amazing photos that tell the a unique visual story. It was a lot of fun. His experimental attitude and great vision resulted in a big pool of amazing photos. He even selected a recommendation for…