Most frequent questions and answers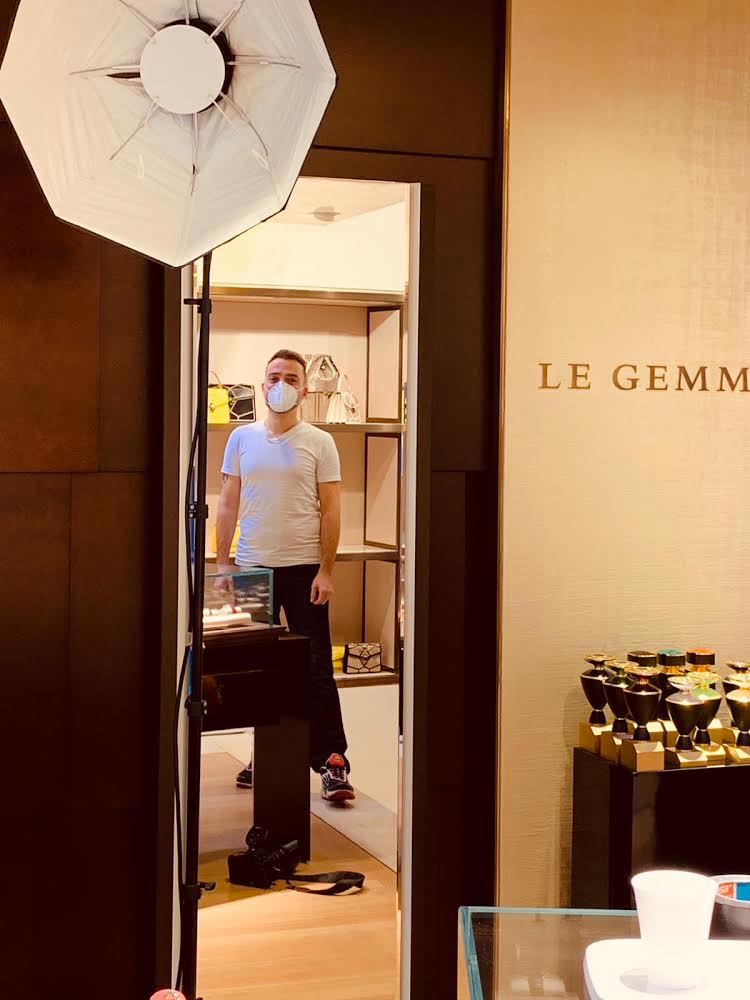 I would like to make you understand what to expect during a photo session. Giving you the best security experience anytime while your photo session, is my service for you.
I have to follow the rules of the government to protect you and me perfectly.
Here is a list of what I am doing to make your photo session experience as secure as possible:
Sanitization – Every part of the equipment & other used objects will be sanitized before & after a client enters the photo space. Windows will be opened all 20 minutes for air circulation.
Face Covering – I will wear face coverings / masks during the shoots at any time given. While not being photographed, please wear a face mask as well. Thank you for understanding.
Maintaining Distance – I will maintaine distance any time. I will guide you, how to pose from the distance & without touching you. I am using longer focal lenses to ensure to have enough space (2,5m or more) to you.
Outdoor Photo Sessions – I advice in general, if a photo session takes place outdoors, to be at wide open spaces with less people, streets beaches, and so on.
Your wishes – If you would like to add your own guidelines, feel free to send me a message anytime. If you like to have a negative PCR test from me, I will charge a little extra fee for the test only.
Thank you for supporting a small business!
Quality & Style questions
Jakob Voges Photographer. Your expert for planning and realisation of awesome photo sessions. For corporate, artists, actors and everyone who needs professional photos.
Fast, efficient and very effective for advertising purposes.
My story is deeply rooted in advertising & people photography, influenced by fashion & fine-art. My result is crisp, clean and created with techniqal creativity. I am your specialist for unique and candid photography.
Yes, every single photo gets touched up with my unique style signature. It includes color correction, better contrasts, level up clarity & selected photos receive a black and white retouch. 
For complex retouch like minimize / removal of blemishes or fly-away hairs or custom wishes like removing objects, changing size of body parts or the color of objects or replace faces will be charged extra hourly, price depending on the complexity and time of the project.
Photo Session Day Questions
Image Download Questions & Legal
1. CAMERA SYSTEM
I am using the most current and high-performing camera available the
2. LENSES
I am using only high-end professional L quality lenses for t the best results straight out of camera.
Canon 70-200mm F/2.8 L IS USM Telephoto Lens
Canon EF 24-70mm f/2.8L USM Standard Zoom Lens for Canon SLR Cameras
3. LIGHTING
I am equipped with the following systems:
Profoto 2x B1, 1x B2, 1x A10
4. SOFTWARE
Photoshop (Latest Version)
Wacom Intuos3 4 x 6-Inch Wide Format Pen Tablet
Adobe Photoshop Lightroom (Latest Version)
5. ACCESSOIRES
Different background systems